I have always wanted to find tulip fields near Keukenhof. I have been to Keukenhof before, but It wasn't what I expected. I honestly expected that it would be a long tulip fields like you see from the commercial and advertisement. Unfortunately, Keukenhof is more like a park. And having to pay for the entrance fee and not get what I expected is pretty disappointing. Therefore, I started to look where the tulips fields actually are. I have found out that they are mostly in the area of Schipol, Leiden, Hillegom, and Noordwijkerhout. Hereby I will let you know some of my favorite places to go beside from Keukenhof where you can be IN the tulip fields.
Noordwijkerhout
Last year I was with my mom and my brother Giras, and we found this place.We took a train to Hillegom, then took the bus 57 to Noordwijkerhout, Victorieberg. In Noordwijkerhout itself you can find a little shopping center and cafes. There is also a visitor information center on one of the corner near the church. We then rented a couple of bicycles then ride to these coordinates (52.262990, 4.478171). Here are the photos: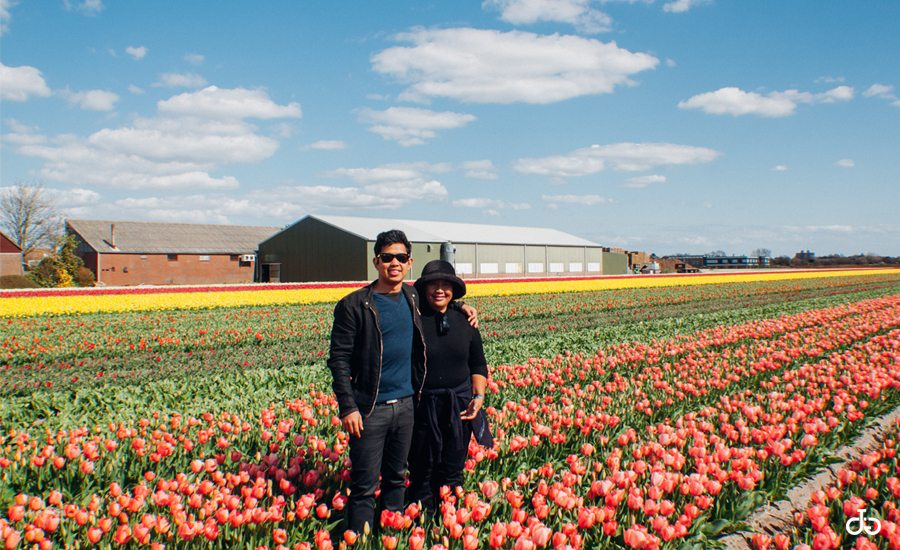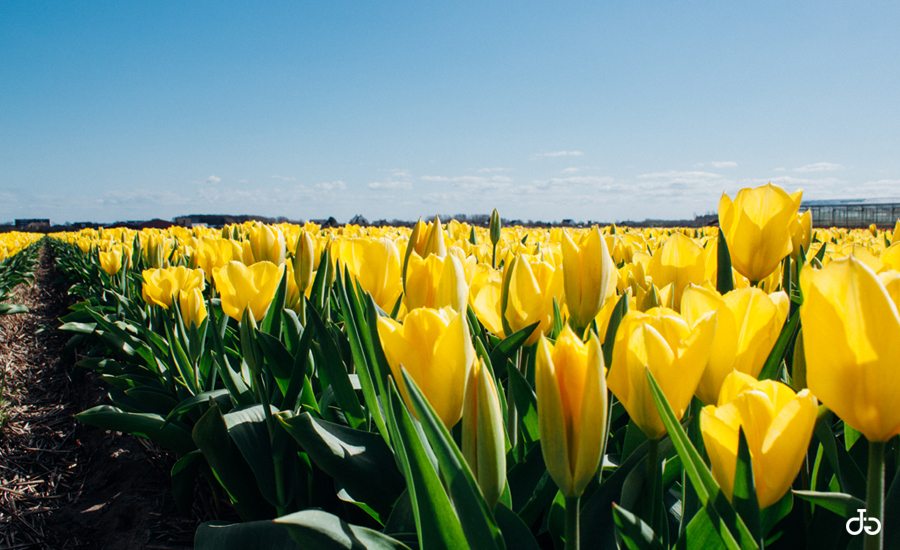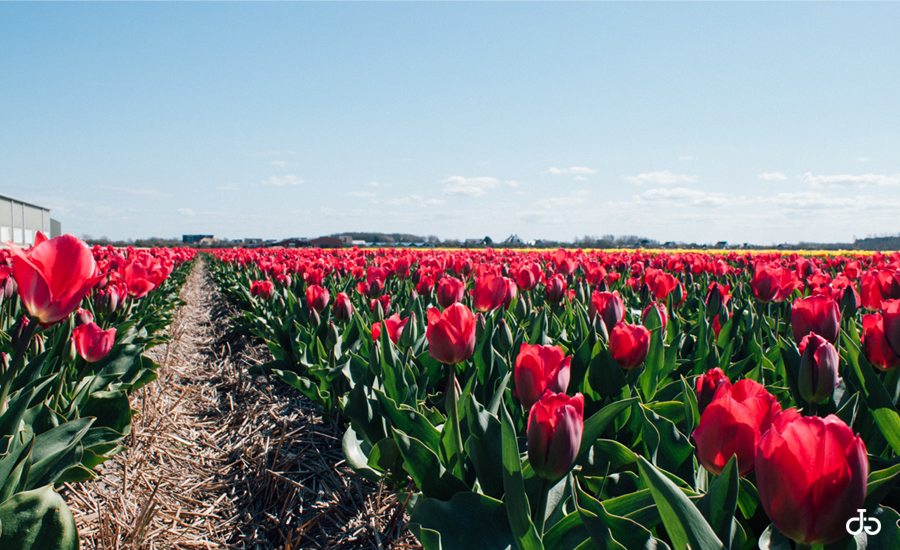 Lisse
This time I went with my high school friend from Taruna Nusantara in Indonesia. He is an officer in the army and he was stationed in Lebanon as a peace keeper. He was travelling through Europe and stay at my house for few days. During his stay, I wanted to take him to tulips fields. We took a bus 361 from Schipol and stop at the bus stop Lisse, De Nachtegaal. We then walk to these coordinates (52.273194, 4.565745). Here are some photos: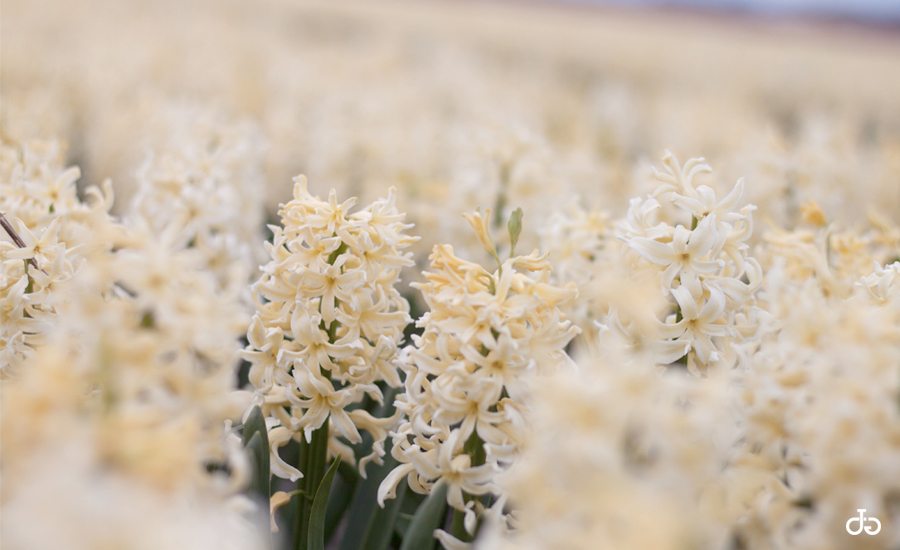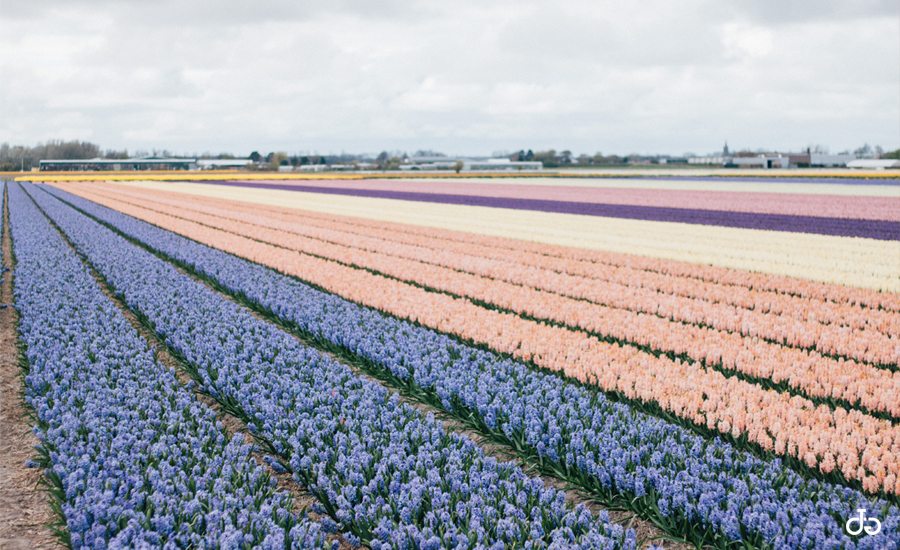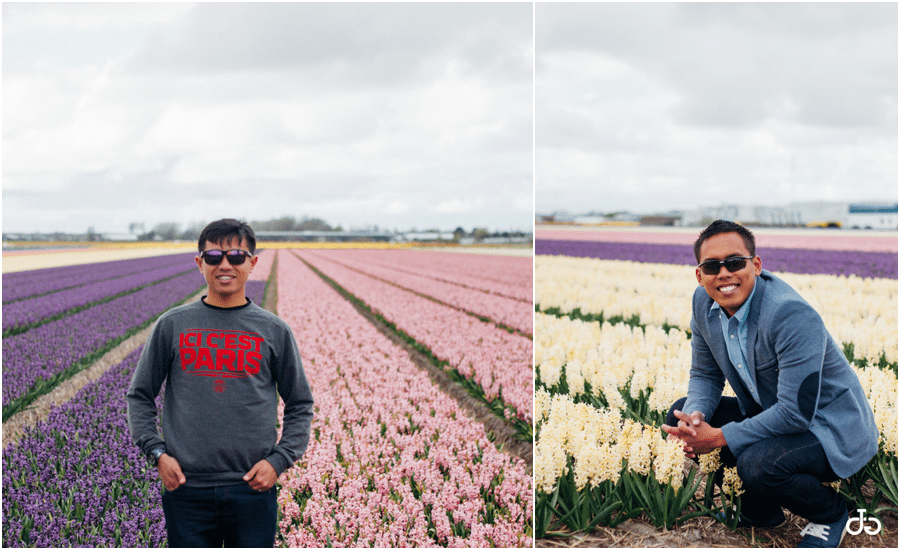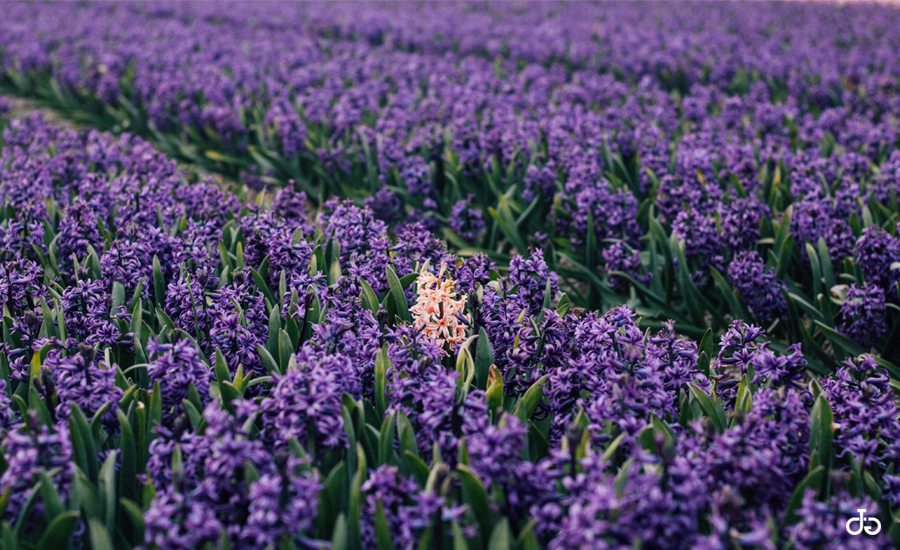 Hillegom
Me and Maurilla was looking for photo-shot place for our wedding in coming May. We already have some pictures which we took in Icelands. However, we wanted to have more photos to be used in the invitation or as ornaments during our wedding. Initially, the plan was to go to Hallerbos in Belgium. However, we didn't have much time and we didn't know the if the flower already bloomed or not. Because we didn't want to take the risk. We decided to take the picture in one of those tulip fields near Keukenhof. I have seen this spot before from the bus but never really stop. This one is again from the train station Hillegom with the bus 57 and stop at the bus stop Noordwijkerhout, Transformatorhuisje. We then walk to these coordinates (52.284028, 4.517637).Here are some photos: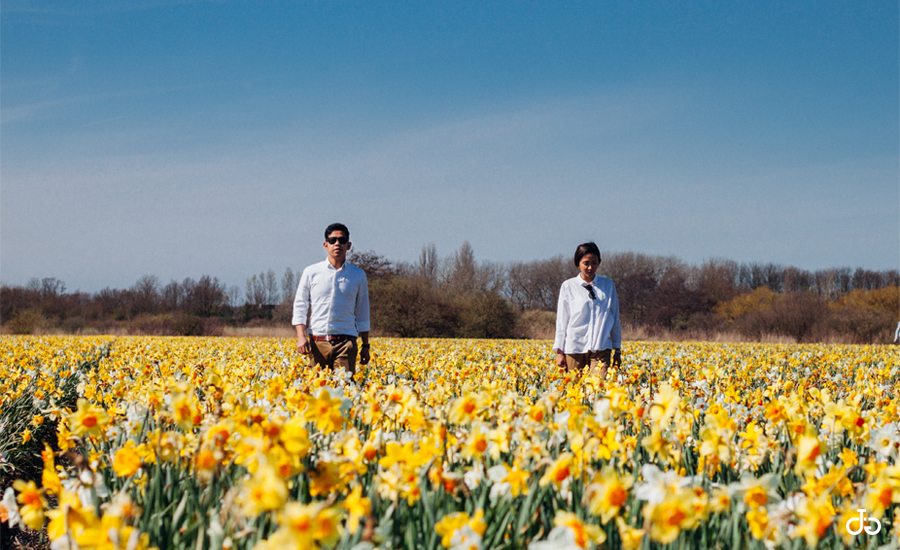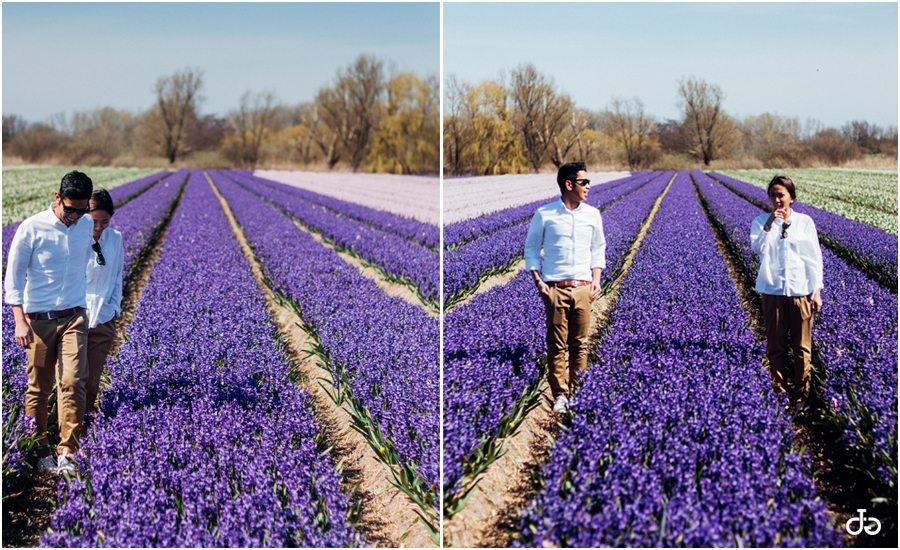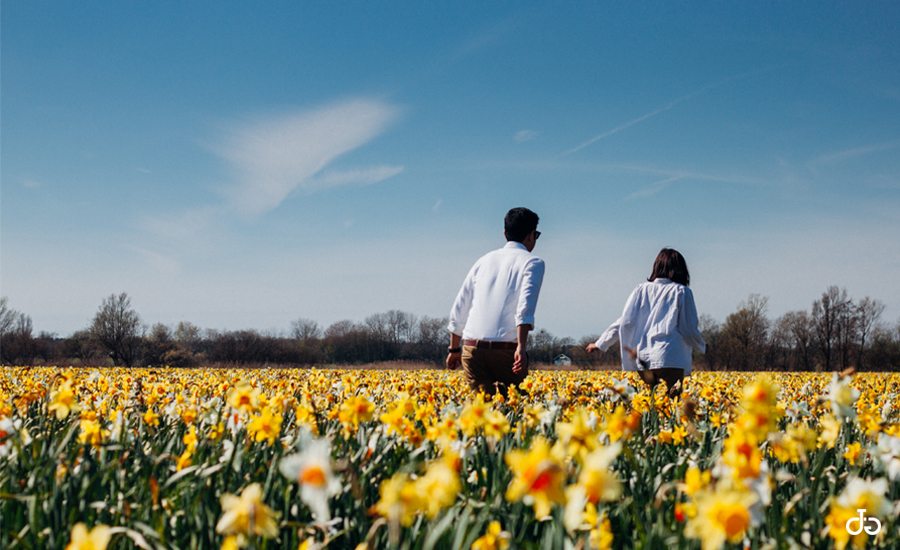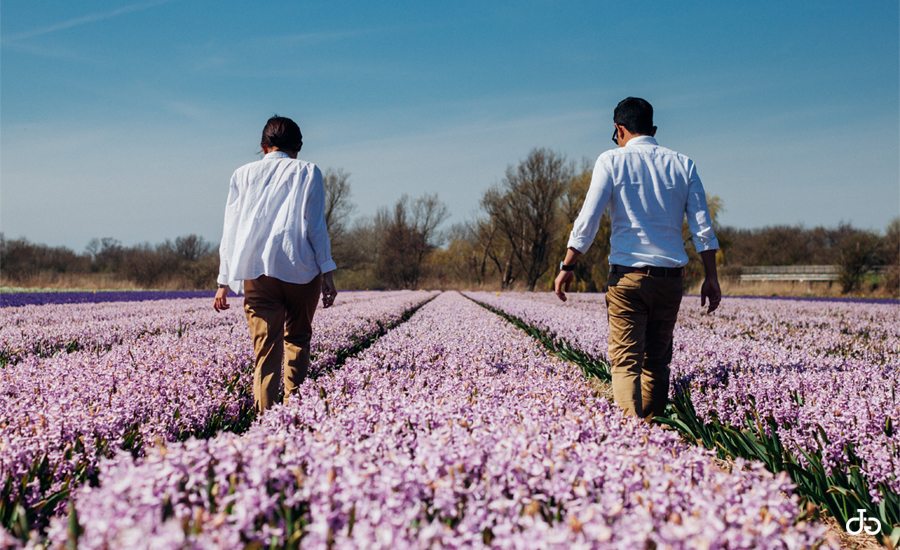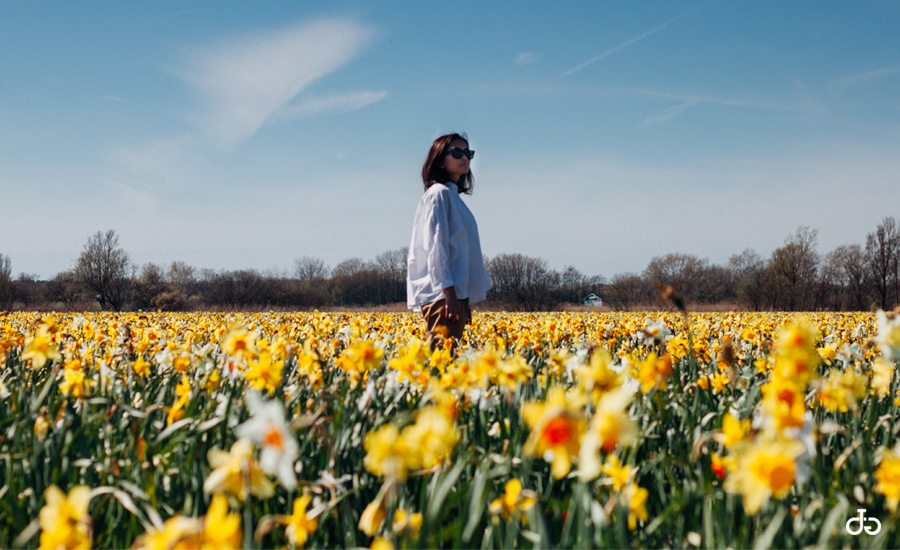 I know from all of these 3 places only Noordwijkerhout has actually tulips. However, if you just walk around these places you will find many more field with many kinds of flower than in my photos. Bear in mind not to ruin the flower. You are allowed to walk in between but don't step on them.I hope this post help people finding tulips/flower fields and encourage you guys to visit not only Keukenhof.